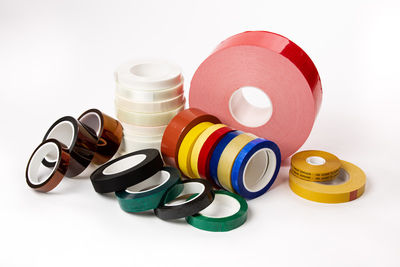 We are a distributor of H-old adhesive tapes for the electrical and electronics industries used in high voltage and low voltage applications.
They are manufactured with the following components: PET, PEN (Teonex®), PI (Kapton®), polyimide, aramid paper (Nomex®), PET with non-woven texture or paper, glass cloth, glass fiber, acetate, paper, PTFE, aluminum or copper foils and double-sided adhesive tapes with acrylic, silicone or rubber based adhesive.
We cut adhesive tapes in log rolls on a cutting machine from 1.5 mm to 1500 mm, according to the material and the customer's wishes.
Adhesive tapes are produced in temperature classes:
A-105 ºC, B-130 ºC, F-155 ºC, H-180 ºC.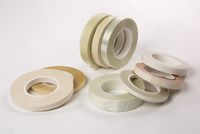 Nomex® aramid paper tapes with acrylic and rubber adhesive: guarantee the performance and durability of any motor. Nomex® PET films or glass adhesive tapes offer higher dielectric, tensile strength and insulation in motors.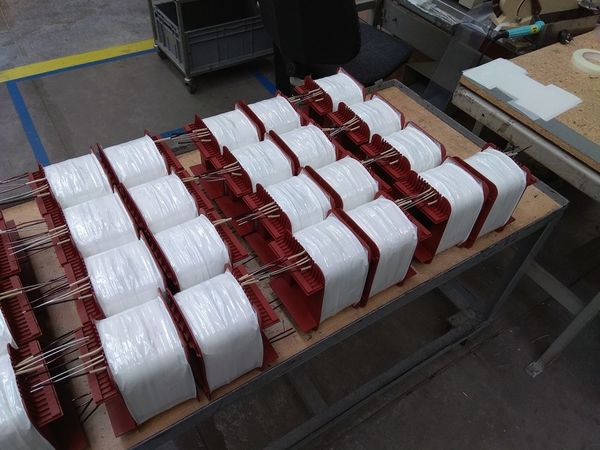 Glass adhesive tapes: the ideal solution for the insulation and outer casing of medium and large electric motors. Excellent mechanical properties, high heat resistance and tensile strength.
PET foil laminated with paper, polyester mat, glass fiber, glass cloth and non-woven fabric designed for insulating and wrapping spools. Good adaptability and resistance to mechanical damage.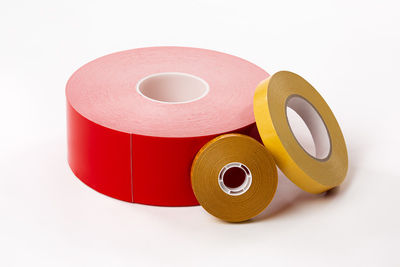 PTFE tapes with silicone adhesive: excellent heat resistance, low coefficient of friction, ideal solution for insulation of high-frequency motors.
Double-sided adhesive tapes: used in the manufacture of transformers to fix the insulation material before unwinding. Good initial adhesion and electrical properties.