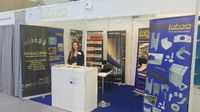 On 17 - 19 September 2019, LABARA s.r.o. (also presentation of LABARA CABLES, Vektor plus was done ..) attended the 32nd International Fair of Electrical Engineering ENERGETAB 2019 in Bielsko-Biala, Poland.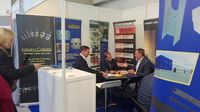 720 exhibitors presented their products not only from Poland, but also from other 24 countries of Europe, Asia and the USA on an area of over 35,000 exhibitors. m2.
The weather was nice and our stand was visited by local customers from Poland and some from the Czech Republic and Slovakia.
Customers appreciated the presence of LABARA at the fair and in the form of new contracts and orders.
With new potential partners, we have addressed the possibilities of future cooperation.
The trade fair was successful from a business and social point of view.
Your Labara team