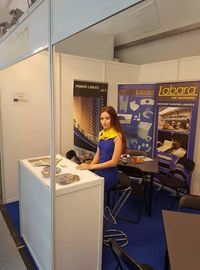 From 11 to 13 September 2018, LABARA s.r.o. and LABARA CABLES s.r.o. 31th International Trade Fair of Electrical Engineering ENERGETAB 2018 in Bielsko-Biala, Poland.
Over 700 exhibitors from over 23 countries in Europe and Asia presented more than 40,000 square meters of exhibits at the fair.
We visited not only our existing business partners, but also new customers who were interested in our range of wires, cables and electrical insulating materials.